Karlovy Vary Excursion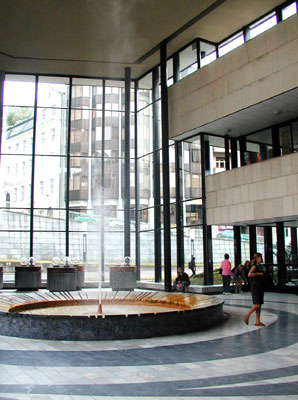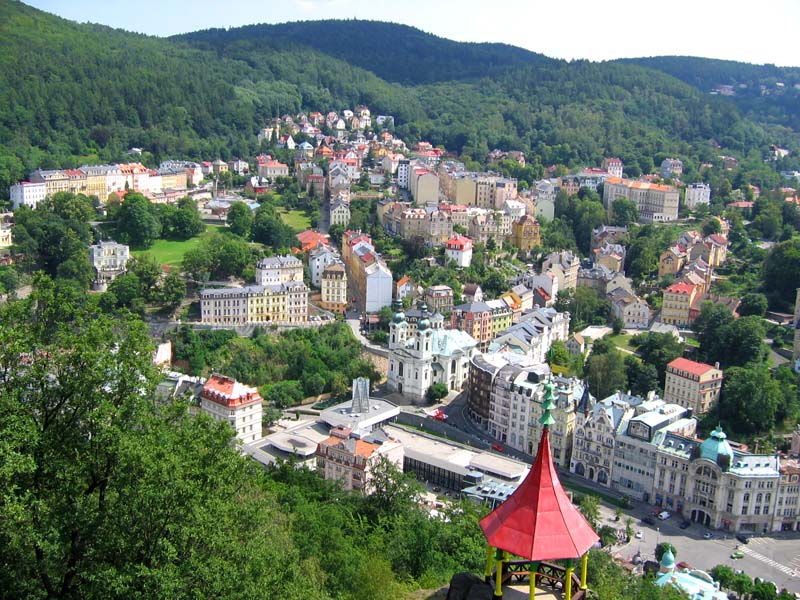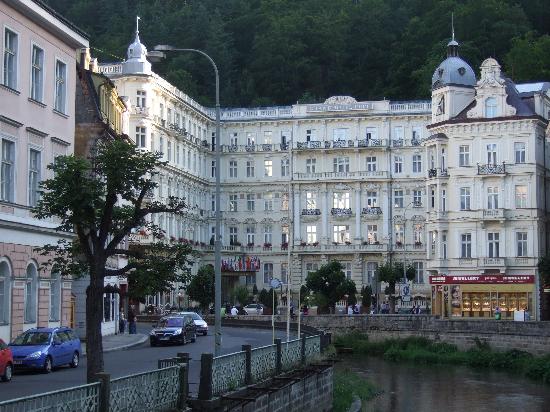 At first just a compact little village, in 1370 Karlovy Vary became a royal city and in 1374 it is mentioned in documents as "the hot thermal spring near Loket". Charles´city was unfortified and instead of town walls there was an uninterrupted row of medieval houses in the depths of the valley of the river Teplá.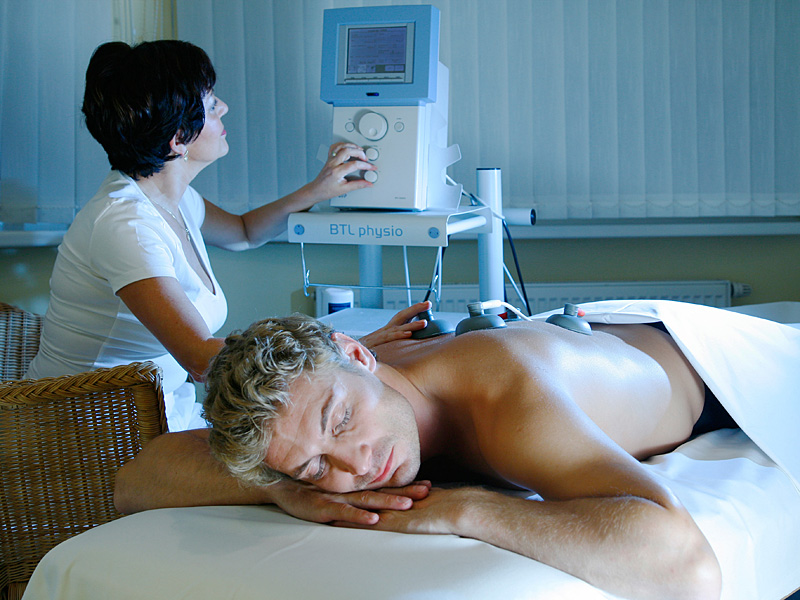 The most important spa building is the Mill Colonnade, built between 1871 and 1881, with avenues lined by Corinthian columns and twelve allegorical statues representing the months of the year. The Garden Colonnade has a cast iron structure. The Market Colonnade of carved wood was dismantled and replaced by a copy in 1991. The Castle Colonnade, situated on the heights above the Castle Hill is by the Viennese architect, Johann Friedrich Ohmann. The present Fountain Colonnade dates from the 1960s. Other monuments in the city include the baroque church of Mary Magdalen with a richly decorated interior , in the main square, and the Orthodox church of Sts Peter and Paul built over an old Russian chapel in 1893 - 98 and designed by the architect Wiedemann. The electric cable car is a typical tourist attraction which has carried visitors to the Přátelství (Friendship) hill since 1912. Other local traditions include the wafer biscuits, which have been made here since the 17th century, Becherovka (Becher Liquer) - a herbal liqueur (since 1807), porcelain production (since the 1800s) and the Moser crystal works established in 1857. The spa salts of Karlovy Vary have been famous ever since 1580. International film festival have been organised in the city since 1958.
Price of Karlovy Vary excursion:
| | |
| --- | --- |
| 1-4 pax (sedan) | 95 EUR + waiting |
| 5-8 pax (minivan) | 119 EUR + waiting |
| 9-12 pax (sedan+minivan) | 199 EUR + waiting |
| 13 and more pax | ask us |
Price here includes the RETURN TRANSFERS, the waiting 200 CZK / 8 EUR per hour is not included.
Price is per car, not per person.
To book private guide contact our ATP Airport Transfer Prague operator
or call our office: +420 728 876 876
How does the excursion to Karlovy Vary work
You will be picked-up at your hotel in Prague (or other city) and your chaffeur will drive you to Karlovy Vary. Your chaffeur will transport you to the town Karlovy Vary (and back) and drive you through the chosen places in Karlovy Vary (see the list below) or you walk individualy by youir choice. As an additional service we offer professional Karlovy Vary tour guide, in that case the price will be quoted in your inquiry (approximately 300,-CZK per hour depending on the total length of the tour). You decide how long the trip will take (the trip from Prague to Karlovy Vary takes about 1.5 hour), we reccommend 5-6 hours to visit the "must-to-see" places in Karlovy Vary. You pay us the return transfer + the waiting/assistance of the chaffeur (200CZK/8EUR per hour) or/and the proffesional Karlovy Vary tour guide. The pick-up and drop-off in your hotel is free of charge.
Karlovy Vary excursion
During your trip You will see:

Colonnades
Vřídlo (the fount)
Grand Hotel Pupp
church of Mary Magdalen
River Teplá
Porcelain
Moser Crystal

You must also try:

Thermal water
Becherovka liqueur
Cable car
Wafel biscuits
Spa salts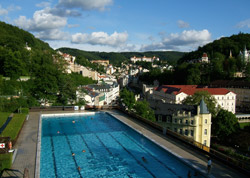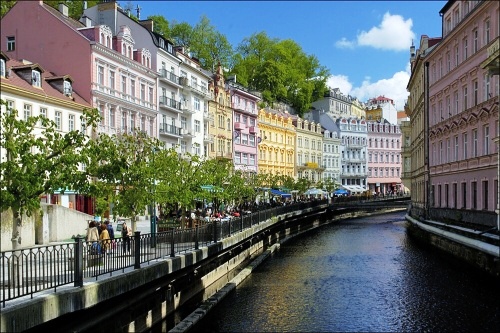 Most wanted combination of trip to Karlovy Vary
Dear Ali,
sorry for delay in answer, we have been very busy since new school year just started in The Czech Republic.
You write You are a group of 12 people.
I recommend 2 minivans from our fleet (VW Transporter/ Caravelle & Mercedes Vito/Viano), price of transfer from Prague airport to center is 2 x 30 EUR = 60 EUR
Other option is 1 minivan and 1 sedan, price 20 + 30 = 50 EUR
Or if You need to travel in one group, we can send a minibus Mercedes Sprinter, but this one we rent from a partner and, well, they are reliable, but little bit more expensive, they do airport transfer for 80 EUR
Karlovy Vary - it is very popular destination, we usualy go with clients round 8 - 9 from Prague, we get there 10 - 11, we cooperate with Municipal house tourguides in Karlovy Vary (licenced), they offer 1.5 - 2 hours tour private for Your group at good price (120 EUR - 10 EUR person). After that You walk or shop, often we stop to have a lunch in a good restaurant on a hill on the way back (like 5miles from Karlovy Vary on the way back to Prague, near route Karlovy Vary - Prague, Vitkova hora = hill, it is close to the natural park and there is romantiv view especialy on the evening).
If I count on 2 minivans for better comfort, then the price of transfer from Prague to Karlovy Vary is 2 x 115 EUR = 230 EUR + waiting, which is typically 4 - 6 hours (we charge 15 EUR per hour per minivan+ driver, that is from 4 x 30 EUR to 6 x 30 EUR = 120 - 180 EUR
You can ofcourse have something more tailored, just say, I will give You quote with a pleasure.
Let me please know what You think or reply anyway.
Pavel
ATP Airport Transfer Prague
www.airport-transfer-prague.eu
(00420) 728 876 876
Ski Resorts
Nice mail from Richard
Dinner with the Folklore
New pictures of cars
Transfer Prague Harrachov