Our Top Transfer Partners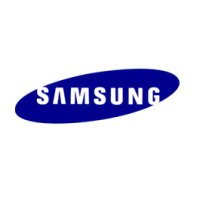 SPECIAL OFFER FOR PARTNERS
Travel agencies, hotels, congress organisers and other partners and friends!
Do You need reliable transport partner in Prague? Do You want cheap & comfortable taxi in Prague for Your clients, partners or collegues? Do You travel to Prague often / on regular basis?
We believe ATP Airport Transfer Prague is the right choice for You. We satisfy needs of any client - tourists & business travelers, families, seniors, handicaped people. High standard of services provided by our drivers is guarantee that Your clients will get the best service in Prague.
We can arrange all necessary steps to transport Your customers & collegues from/to Prague Ruzyne Airport to hotels, congress halls, meetings, conferences, restaurants, sport and culture events. Our drivers are able to communicate in variety of languages (czech, english, spanish, russian... - just ask while booking). All of our cars go to service (garage) twice a year to be in perfect technical condition. We always listen to our clients and try to do something extra - everytime.
To get special quote, contact us please and tell us what You need.
WE PROVIDE ON-TIME, COMFORTABLE AND RELIABLE SERVICE!
Why to use our service?
It is simple. We have been building our name with only one task - satisfied client (traveler, passenger). We never cheat with price, we go on-time, we drive clean, luxury and 100% reliable sedans, minivans, buses and limousines. Our extensive car fleet is able to satisfy wishes of everyone. Even our "basic" car fleet is outstanding in Prague. Compare prices and quality of other Prague taxi / transfer companies and try to find a competitor!
ARE YOU COMMING TO PRAGUE WITH LARGE GROUP? ARE YOU ORGANIZER?
Get in touch with us. We will make interesting discount for your group or you will travel free of charge. Let us know. You can do it via booking form as well, just put a comment in the "note" field and we will call You back.
Exchange link with us
Exchange link with ATP Airport Transfer Prague. We welcome everyone, it does not matter how high Google Page rank or other ranks you have, we trust that we can always find a way of link exchange that would be favourable for both sides and we will find the right place for your back link on our website.
Please use following code snippet to place on your website:
<a href="http://airport-transfer-prague.eu" title="Airport Transfers in Prague, Prague Airport Taxi">ATP Airport Transfer Prague - Prague airport taxi transfers, transfers in the Czech Republic and European Union.</a><br>Door to Door service, fixed rates, no hidden costs, english speaking professional drivers and operators. Transfer from Prague airport to the Prague center 20 EUR (29 USD / 490 CZK / 17 GBP) - price per vehicle.
Or use plain text:
ATP Airport Transfer Prague - Prague airport taxi transfers, transfers in the Czech Republic and European Union.
Door to Door service, fixed rates, no hidden costs, english speaking professional drivers and operators. Transfer from Prague airport to the Prague center 20 EUR (29 USD / 490 CZK / 17 GBP) - price per vehicle.
http://airport-transfer-prague.eu
Ski Resorts
Nice mail from Richard
Dinner with the Folklore
New pictures of cars
Transfer Prague Harrachov